My sentiment - the sky is always

bluer

on the other side.


On my first day in Japan, I found my ultimate blue sky..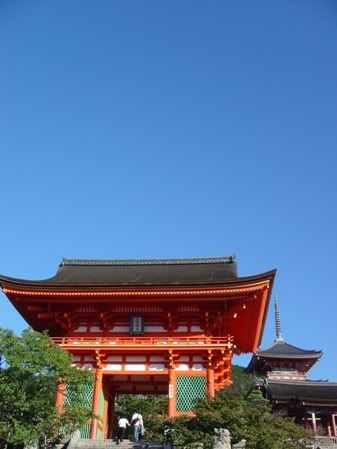 Clear vast blue sky at Kiyomizu-Dera (Buddhist Temple), Kyoto


But my holiday is over. And this is what we get most days in KL..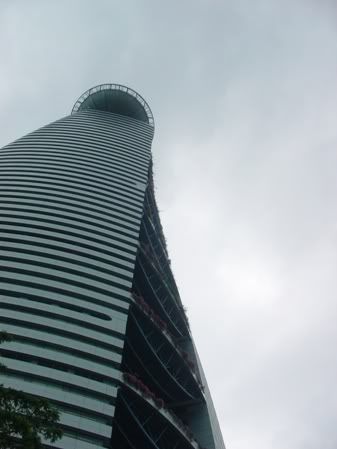 Grey gloomy sky.. at Menara TM, accompanied by a short live rain too



So you can imagine my ecstasy when stumbled upon my dream blue sky in KL!
Albeit INSIDE Suria KLCC

(Level 2, Ramlee Mall, one level below Starbucks)

.


So what if it was an indoor fake wall?!
I just had to take that pic although shoppers passing by were amused starring at me. And a week later when I was in KLCC, the sky literally has fallen to make way for this new café called

The Lawn

(why not

The Sky

??!).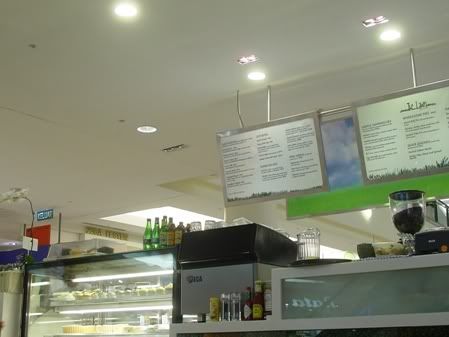 You bet I was converted immediately and walked right in to make an order

(was heading to Starbucks initially)

.


I especially love this little touch of potted lawn to number the order for them to send over.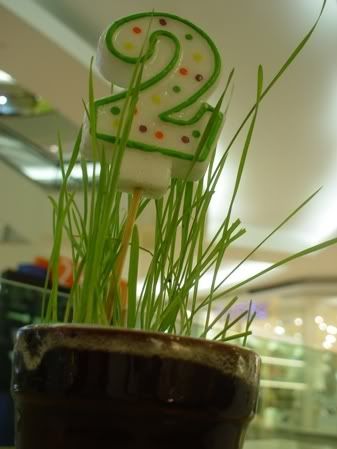 Customer No. 2 (only?) at that moment
Nice little place to relax and I am pleased with my café latte which is not bad.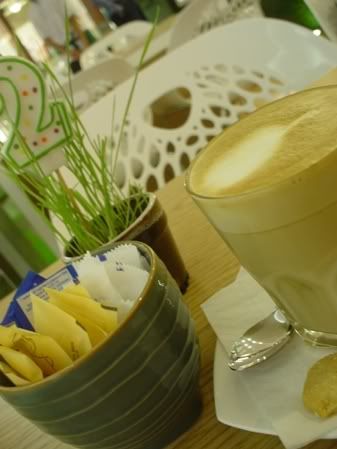 The café latte is a bit milky, so only if you're into full-cream milk.
Shall try out their food next time. I am contented for now to have a new café to hang out. Only complaint is there's no power point to hook up my notebook although you get free Wi-Fi (courtesy of Starbucks I suspect).
And thus, the hunt continues.. till I come upon my next blue sky..